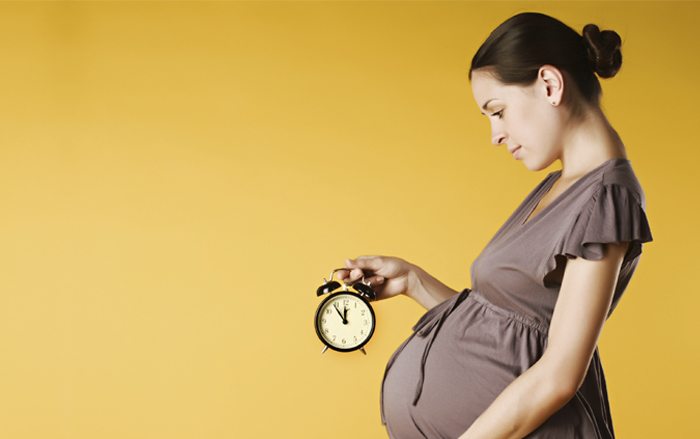 As the clock ticks down to the approaching birth of your baby, what you are feeling is probably unexplainable; a combination of excitement, fear, anxiety and a lot of other heightened emotions. As a mom-to-be, as the moment is approaching, I feel differently all the time, sometimes I can't wait, other times I'm quite nervous. It often gets even more intimidating if you're planning the baby in a foreign soil. So I shared my concerns with Doctor Yaowaluk Rapeepattana, a highly experienced Obstetrician – Gynocologist at Samitivej Hospital. Here are some insights I found personally helpful when making the decision to deliver abroad. It helped prepare my family and me on what to expect and made the experience very smooth. I'm glad I went there to have our little princess.
Why should we choose Bangkok?
Bangkok has the facilities and medical equipment that can fulfill your desires. At least I can confidently say that about Samitivej Hospital. We are ready to serve you.  We have a complete set of equipment accompanied with a well-trained and serviced-minded team. Our doctors can deliver your baby anyway you prefer provided your pregnancy condition permits. Whether you would like a completely natural delivery, in water or outside, natural birth with epidural, spinal or caudal blocks, vaginal or forceps delivery or cesarean delivery, we can do it all. We can even do the VBAC delivery if needed. Samitivej Hospital is really specialized and equipped when it comes to childbirth.
In fact I believe our country as a whole is ready to be the medical hub for the next two years.  We've got the latest technology and the cost is affordable. Not to forget that the service, which is what Thailand is renowned for, is great, especially in private hospitals.
How should we contact the hospital?
You could call or email us to inquire all the details; you don't necessarily have to fly here during the early stages, if it's inconvenient. Personally I prefer emails over calls if you need consultancies, so that the message is clear and can be referred to whenever needed. In a call there is a possibility that a word is missed or misunderstood and that could change the meaning entirely.
At what stage of my pregnancy should we plan our travel and for how long? 
I recommend you travel by your 36th week if not earlier. After 36 weeks, the baby is due anytime. Having said that, it doesn't mean you'll go into labor the same week. For some, labor pain starts at 37 weeks, for others it may even be on the 41st or 42nd week. Consult your doctor about your travelling plans to make sure everything is okay and that you're fit to travel. Your gynecologist should be able to assure you that you will not go into labor while travelling. As for how long you need to stay, it depends. If the delivery is normal, you can walk right out after delivery, although we usually recommend at least a week of post delivery stay, so that we can keep a check on you and the newborn.
What is the procedure to expect once I arrive at Samitivej Hospital?
First we will briefly interview you to find out about your family's medical history and then we do a general check – up and scan if needed. We also examine your breasts as we encourage breast feeding. And if it's your first time visiting, we show you the labor room and our nursery, so you become familiar with our facilities, our equipment and our staff.
How can I mentally and physically prepare myself for labor?

For the first delivery, I recommend you, and if possible your spouse, join the child birth preparation class. You may have already read a lot, since in today's day and age, you can get unlimited information from various sources, but it's important to make sure you're getting advice based on your personal case, as well as some practice.  This class has everything you need to know and do, in a nutshell. It includes theory as well as practicals in which our assisting staffs prepare you for what to expect and what you're likely to feel during labor. You can attend the class when you come during the 36th week as well, but it's recommended you book it ahead of time to reserve a space. You can do so via email stating you'd like to join 'The childbirth preparation' class. We encourage your companion, be it your husband, mother or friend to join you, so they understand what you will be going through and can support you in the best way.
Any tips on how we can prepare for the trip?
Most importantly, make sure you have packed all your reports, the blood tests and the scan results.  Do some research about the city, in this case Bangkok, so you know what to expect and pack. During the flight, wear long socks to avoid embolism. Walk every now and then, otherwise rest. It would be preferable if you travel via first class so you can lie down and rest. Drink lots of liquid, plain water should be fine and avoid spicy food because that could lead to diarrhea. That should be good to get you through the flight smoothly. See you soon!
Other Administrative Tips That May Be Useful
Insurance: Find out what your insurance will and won't cover. Does it cover prenatal tests? See if there is a reimbursement limit and how much of it you've used up in the tests and how much is left for the delivery. You can have the hospital help you through the procedure, or you could just take the bills back to reimburse.
Visa: Samitivej provides an appointment letter from your doctor, which you'll need when applying for you visa. Again you can apply yourself, or get the hospital staffs to assist you. If required the hospital can help you get a visa extension.
Citizenship: If either of the parents is a Thai citizen, then the newborn can get a Thai citizenship too, but if neither of the parents are, then the newborn gets the home country's citizenship.
Residence: If you need help with the stay, Samitivej Hospital will give you a list of nearby apartments that you can choose from but you'll have to contact directly.

Samitivej, We Care
Recommended Doctor
---