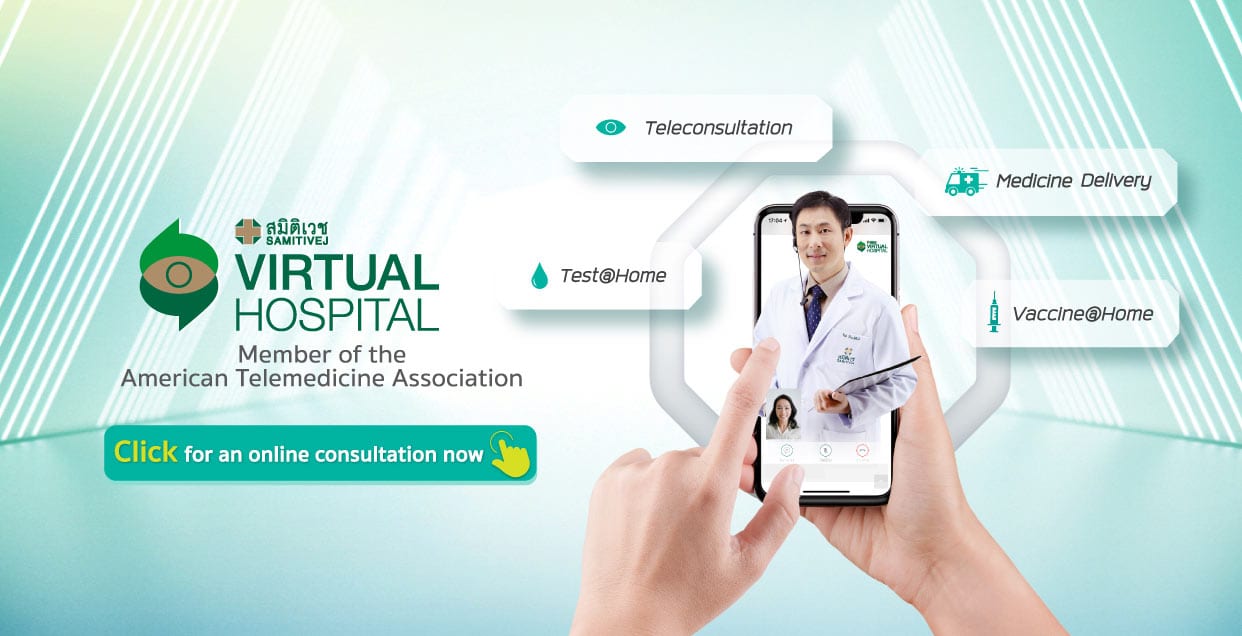 Samitivej Virtual Hospital offers real-time consultation with doctors via video call, available 24 hours a day, as well as home visits for taking blood samples and delivering medication.
All advice and recommendations suggested by our doctors will be based on the medical information provided by the customer. However, this service does not offer an official medical diagnosis and must not be used in emergency situations which require urgent medical attention. Samitivej Virtual Hospital has been an accredited member of the American Telemedicine Association since 2019
---
Preparing to use the services
Prepare your ID card or passport.
Receive initial assessment from a nurse.
Consult with a doctor.
Payment Process
Pay with credit card, mobile banking, or promotional code (if any)
If you plan on making an insurance claim, please check with your insurance company before using the service.
---
What services does Samitivej Virtual Hospital provide?

Teleconsultation for non-emergency medical care. 500 baht for each 15 minutes. No appointment necessary.

Blood samples taken at home from 8 a.m. to 4 p.m. (limited to certain areas of greater Bangkok).

Prescribed medications with 20% discount delivered from 6 a.m. to 10 p.m. (limited to greater Bangkok).

Vaccinations at home as prescribed by a Samitivej Hospital doctor.
---
Online doctor consultations with specialists via video call
---