HIGHLIGHTS:
All women are at risk of developing breast cancer.
Regularly checking your breasts and undergoing a mammogram examination can increase the chances of identifying cancer while it is still in its early stages.
There is currently no evidence to show that breast reconstruction surgery – through either silicone implants or saline solution implants – increases a woman's risk of developing breast cancer.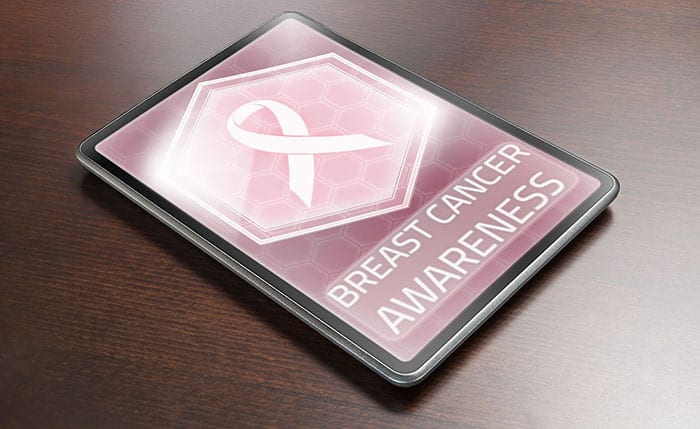 Breast cancer is a silent but deadly disease which affects women all over the world, with the number of new cases rising each year. In 2012, the International Agency for Research on Cancer (IARC) published results which showed that breast cancer was the number one form of cancer affecting women worldwide, with incidences of breast cancer among Thai women standing at up to 29 in every 100,000 women. Additionally, they found that 12,613 new cases were reported each year, with fatalities from this particular disease numbering 2,896 in the Kingdom. All this despite the fact that breast cancer is largely preventable and among the most treatable forms of cancer affecting Thai women. Just being aware of some key warning signs, while also understanding that any woman could fall victim to this terrible disease can help significantly.
Women should care for themselves by carrying out regular breast inspections to ensure that any changes are found as quickly as possible; and when something unusual is felt, to get a mammogram to increase the chance of identifying cancer while it is still in its early stages.
Factors which could lead to breast cancer
The true causes of breast cancer remain unclear but the following aspects are considered risks:
The use of hormonal medication for a period of over 5 years. However, the risk is reduced to normal levels once having ceased said medication for over 10 years.
Family history of breast cancer on the mother's side, especially if they were diagnosed before menopause
Women who go through menopause later in life compared to women who go through menopause earlier.
Being overweight and post-menopausal.
Women who begin their periods before the age of 12 years old.
Not having a child, or having a first child after the age of 30.
Women who have never been pregnant nor breastfed a child will be at a higher risk than women who have had children.
With regard to women who have undergone breast reconstruction surgery – through either silicone implants or saline solution implants – there is currently no evidence that this increases the risk of developing breast cancer.
Breast cancer screening
The best time to undergo a mammogram examination or check your own breasts for any irregularities is during the 10 days following the end of your period. This is because the breasts will not be subject to any tightness as they may have been prior to or during menstruation, meaning that there should be less pain than if carrying out the checks during your period.
For mammogram examinations, the radiologic technician in charge will make inquiries about the patient's medical history before the screening process to check various aspects, such as any previous surgical procedures, breast reconstruction procedures, menstrual history, as well as number of children and any information associated with breastfeeding.
For the most part, mammogram examinations take between 5-10 minutes per patient, and consist of capturing a total of 4 images of the breasts – 2 on each side – first from the front and then from the sides. The mammogram device will gently compress the breasts to spread the muscle tissue – with some patients experiencing little pain at this point –and then use the least amount of radiation possible to x-ray the breasts. An ultrasound examination will then be completed by a team of radiologists to ensure the most accurate and effective diagnosis for breast cancer possible.
---
Related content
Recommended Doctor
---