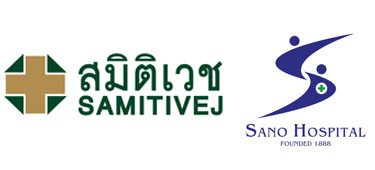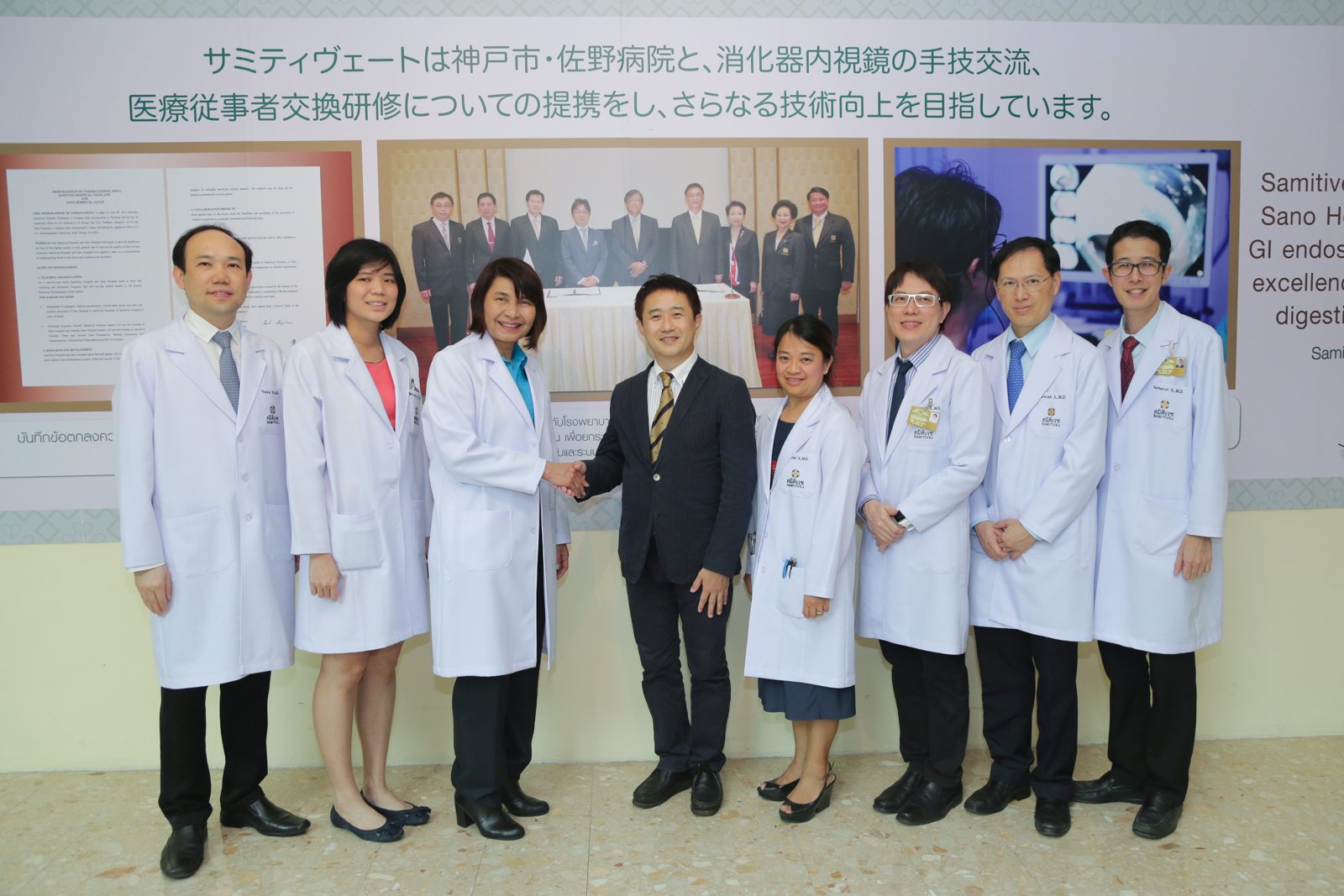 Objective of the Collaboration
Samitivej signed a Memorandum of Understanding with Sano Hospital, Japan's leading private hospital specialized and advanced in gastrointestinal (GI) endoscopy, for advanced diagnosis and therapeutic via endoscopy which helps in early cancer detection for patients' better quality of life. We have reached an agreement to cooperate on three areas – teaching and education for human resource development, research and development and medical seminars. Continuous learning, we believe, is the key to quality excellence in all aspects, which will in the end enable us to help people maintain good health while promoting new knowledge that will unlock another level of medical excellence.
What the Collaboration Has Achieved in 2015
After the MOU signing, both hospitals have jointly organized a medical workshop to share the latest knowledge and information on analysis, diagnosis and treatment for patients with liver and digestive system problems.
SANO Hospital recently introduced the Narrow Band Imaging technique to Samitivej Hospital, which is a technique that applies the use of specific green and blue lights to enhance the details and other obscure aspects of a gastrointestinal endoscopy. It is used to increase the efficiency of the newly-developed Narrow Band Image International Colorectal Endoscopic Classification (NICE) with magnification technique, which offers the following benefits:
Enables early detection of colorectal diseases

Provides more accurate diagnoses which leads to more precise treatments

Shortens medical procedures, promotes faster recovery and reduces complications, , with less hospital stay

Detecting cancers of the pancreas, lymph glands around the pancreas, and associated organs such as the bile ducts, gall bladder, stomach wall and intestines

Providing diagnoses of various stages of disease and tumor examination for accurate treatments
Another innovative technique brought to our hospital is Endoscopic Retrograde Cholangiopancreatography (ERCP), which is used to precisely diagnose and treat abnormalities in the bile duct, leaving no surgical scars on the abdomen and enabling patients to resume their daily activities shortly after treatment.
Not many doctors in Thailand are capable of carrying out such a complicated technique like the Narrow Band Imaging with magnification. Every doctor working at Samitivej's Liver and Digestive Institute is now trained to master this new technique. We are thrilled that this process will raise the standards of our practice even higher.
The Revolutionary ESD Procedure
Through the collaboration with Sano hospital, Samitivej has been able to introduce a new scarless surgical technique removing large, flat gastric or colonic polyps. Endoscopic Submucosal Dissection (ESD) is a revolutionary approach to diagnosis and treatment. With the traditional method of polyp removal, small ones can be removed during a colonoscopy, but larger ones require open surgery. ESD removes the need for open surgery on large, flat polyps, eradicating them with a simple endoscopy procedure. This means less time spent at the hospital, no abdominal incisions (scarless), and a quicker recovery time. 
What the Collaboration Achieved in 2017
Samitivej and Sano hospital engaged in a productive Liver and GI workshop in 2017. The goal of this workshop was to increase knowledge and expertise in the area of endoscopy in the hopes of remaining the front runner of health care in Thailand. Where the previous year NBI was introduced, this year the ESD procedure was the highlighted topic. There workshop was divided into two categories:
ESD workshop sessions

How to close the perforation stations
 Prof. Yasushi Sano shared his knowledge of ESD, and the ways in which this procedure revolutionizes the treatment and diagnosis of colonic and gastric polyps. He said the following about the workshop:
"Samitivej is widely recognized as a private hospital that Japanese patients trust and use the services of most frequently. This collaboration allows us to bring our knowledge and expertise in the area of endoscopy to support the Liver and Digestive Institute of Samitivej. The goal is to provide service and healthcare to many more patients, especially Japanese patients in Thailand."
The introduction of NBI and ESD has increased expertise within the Liver and GI area, and Samitivej is proud to utilize these new, modern techniques to optimize patient treatment.