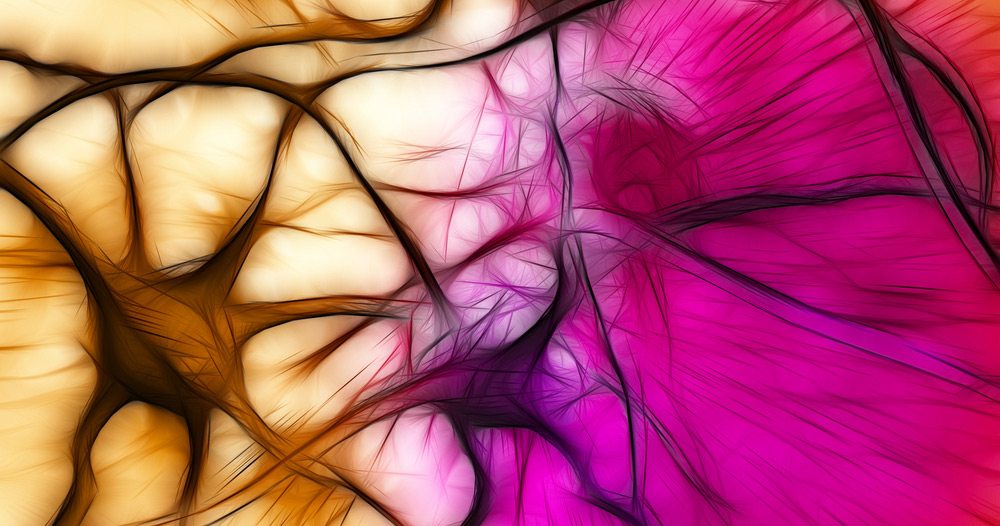 "Precision Medicine" is a medical breakthrough that effectively treats cancer and reduces its side effects. The benefits of the treatment include patients being able to return to living normal lives, a decrease in the time-consuming need for trying different types of medication, and a reduction in the overall costs of long-term treatment. This new form of cancer treatment is called "Targeted Therapy"
Cancer begins in just one cell of the body that has been subject to change in its genetic make-up. Normally, if there are any changes, however small, our bodies rush to find it and the body's white blood cells destroy the cancer cells before they grow. However, if that cancerous cell is allowed to grow and become stronger over a period of time, or if the human immune system is weakened to a certain point, then that cancer could spread to other organs in the body. A cancerous tumor that is just 2-3 centimeters in size may be home to hundreds of millions of cancerous cells. This makes treatment extremely difficult as there is no suitable medicine able to destroy every single cancerous cell.
Targeted Therapy
We have been using a course of treatment referred to as "Targeted Therapy", a choice of medication which specifically targets the cancerous cells present in the cancer patient. This type of treatment has been found to produce significantly better results with significantly reduced side effects when compared to chemotherapy drugs. Not only does targeted therapy find and destroy rapidly reproducing cancer cells, but the treatment also leaves unaffected cells intact, including white blood cells, digestive system cells and hair follicle cells. However, not everyone who is suffering from cancer can receive targeted therapy medication.
Targeted Therapy would be our recommended choice for cancer patients on whom it can be used. Before beginning a course of any medication, the patient should meet with a specialist as the patient needs to be examined to assess which medications are compatible, which will have the best results and also which will have the least amount of side effects. An assessment will be carried out on the genetic make-up of the cancerous tumor that has been found in order to find any irregularities in how it is growing. This will enable oncologists to prescribe medicines that can restrict or alter the work being carried out by the specific cells in question efficiently and in a way that can reduce the chances of the cancer coming back. As a result, it can even be an effective treatment against advanced stage cancers. "Targeted Therapy" can treat numerous forms of cancer, including lung cancer, liver cancer, colon cancer, kidney cancer, breast cancer, ovarian cancer, etc.
Benefits of Targeted Therapy
Targeted treatment
Reduced side effects
Can be used in the treatment of the elderly for whom chemotherapy is not an option
Up to 80% of patients respond to the treatment
Comparing the chances of average responsiveness to treatment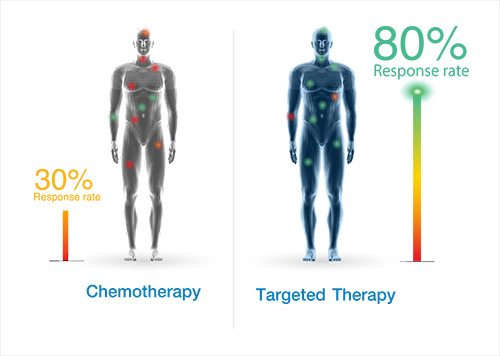 The Optimal Study, Lancet Oncol. 2011;12(8):735. Epub 2011 Jul 23.
---
Targeted Therapy Specialists Team