Samitivej International Children's Hospital By the Numbers
| Two Convenient Locations | Area |
| --- | --- |
| Sukhumvit Campus | Downtown Bangkok |
| Srinakarin Campus | Close to Suvarnabhumi Airport |
| Hospital Services | Capacity |
| Beds (children) | 130 |
| Operating theatres / Bone marrow transplant rooms | 4/2 |
| Medical and Professional Staff | Number |
| Pediatricians | > 150 |
| Pediatricians with international board certification | Approx. 60 |
| Certified nurses and medical staff | > 300 |
| Interpreters | 72 |
| Our Patients | Numbers per Year |
| Outpatient visits | 300,000 |
| Inpatients days | 30,000 |
| International patients | 59,000 from 124 countries |
| Surgery cases | 1,000 |
| Hospital transfer cases | > 300 |
Information updated: April 2015
---
Samitivej Hospital is renowned for its expertise in childcare for more than 36 years and Samitivej International Children's Hospital has been established for 12 years.In July 2003, Samitivej opened the first private children's hospital in Thailand and has treated many children with rare diseases. Equipped with eight dimensions of expertise in childcare, our goal is to expand and increase the medical services we provide to sick children in Thailand and the Asia-Pacific Region.
150 Doctors with a Full Range of Specialties and Subspecialities
Under the new concept of 'Hospital in Hospital', Samitivej International Children's Hospital has a team of 150 doctors – the highest number of Pediatric doctors of any hospital in Thailand. Our doctors comprise expert pediatricians in all fields, providing primary, secondary and tertiary care, specialized surgeries, and also emergency care.
Clinical Care Program Certification for Childhood Asthma Care
We have achieved international standards accredited by the JCI from the United States and we are the first hospital of its kind outside of the United States to receive this Distinction for our Clinical Care Program Certification (CCPC) – for Childhood Asthma Care.
Intensive Care Units for Newborns and Children
Samitivej International Children's Hospital is fully appointed with advanced medical equipment for children's healthcare. Advances include a Newborn Intensive Care Unit (NICU) for newborns up to the age of one month old and Pediatric Intensive Care Unit (PICU) for infants who are one month or older.
Advanced Equipment for Children in Critical Condition
Equipped with advanced medical technology such as the Extracorporeal Membrane Oxygenation (ECMO), we are able to support children in critical conditions and increase survival rates in children with acute heart failure, lung failure, or lung infections, as well as after heart surgery. As the ECMO is a portable device, it can be used with patients in the hospital or during transport to the hospital.
Synergizing the Strengths of Two Campuses
Samitivej International Children's Hospital has combined the strength of children's healthcare from Samitivej Sukhumvit and Srinakarin hospitals and has developed a Center for Excellence. With the combined strength of the Samitivej hospital group, including Samitivej Sriracha, Samitivej Thonburi and the soon-to-open Samitivej Chonburi, children in critical condition can be readily transferred within the Samitivej Hospital Group to provide them the best care possible.
Free Pediatric Heart Surgery for Children in Need
The "Samitivej New Life Fund" was established to provide free surgery to children with congenital heart disease. Since 2010, a total of 102 children have received free surgeries. This year, the second project to be launched is the "New Life Fund for Bone Marrow Transplants", the goal of which is to cure genetic diseases in children, such as thalassemia. We offer the latest medical equipment and provide an experienced team of specialists. In 2015, the "Samitivej New Life Fund" has a goal to provide bone marrow transplants to five children in celebration of the 60th birthday anniversary of HRH Princess Maha Chakri Sirindhorn.
International Medical Collaboration
Lastly, we have signed a medical collaboration agreement with Doernbecher Children's Hospital, a leading U.S. Children's Hospital, to provide a more complete range of international-quality services. Doernbecher Children's Hospital was awarded the highest rating for quality and safety in children's healthcare in 2014 from the University Health System Consortium of hospitals for pediatric quality. To capitalize on this strength, Samitivej is working with Doernbecher to develop a management plan for Samitivej International Children's Hospital in order to achieve and deliver a more complete range of services at international standards.
Recommended Videos
Together We Are One
Samitivej Children's Hospital is celebrating the first anniversary of our collaboration with Doernbecher Children's Hospital, Oregon Health and Science University (OHSU), a leading children's hospital from the United States.
News & Events
Health Articles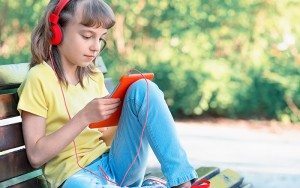 Normal puberty for young girls usually starts at around nine to ten years of age, and for young boys at about 11 to 12 years of age. Learn more about early puberty and its physical and psychological effects.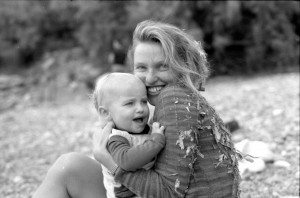 If your child has a fever, becomes listless, cries often, does not play as usual, eats and drinks less than normal, and feels pain when urinating, it is easy as a parent to spot that something is not right and take the child to the hospital for diagnosis and treatment of urinary tract infection.