HIGHLIGHTS:
Men entering their 40s and women entering their 50s should watch out for heart valve regurgitation (leaky heart valve) and should undergo checkups to determine whether they are at risk of the condition or not.
Symptoms of being easily or unusually tired, heart palpitations, chest pain and swollen feet or ankles are signs you should seek medical advice from a doctor as soon as possible, as you may be at risk of heart valve regurgitation.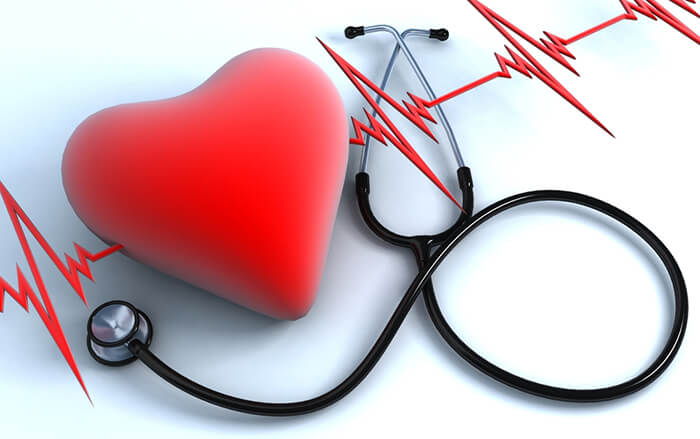 Watch Out for Heart Valve Regurgitation
Heart valve regurgitation, or leaky heart valve, is a condition that can start slowly and be unnoticeable at first if it has not been present since birth. This is due to the lack of exercise that many people have nowadays and their heavy work schedules leaving them no time to take care of themselves and their health. The result of this is that as they get older, they are often in poor health and in need of frequent visits to the doctor with a variety of different diseases, such as diabetes, hypertension or high cholesterol-related diseases. What many people do not know, however, is that these diseases can lead to a number of others as well.
The human heart has 4 valves. There are 2 main valves that most frequently experience leakage or regurgitation; these are the mitral valve and the aortic valve.
What are the Causes of Heart Valve Regurgitation?
The causes of heart valve regurgitation are divided into 2 main categories:
Caused by an abnormality of the heart valve itself—it may occur from birth (congenital) or when already grown.
Caused by complications from other diseases

Infection, such as a bacterial infection in the throat or respiratory tract that results in further complications. Usually occurs in children, the elderly, or those with immunodeficiency disorders.
Coronary Artery Disease, causing myocardial infarction and heart valve regurgitation. Risk factors for coronary artery disease include diabetes, hypertension, high cholesterol, smoking, increased age or heredity.
Who is at Risk of Heart Valve Regurgitation?
Those who have had the condition since birth
Those who are more susceptible to infection, such as small children, the elderly, and patients with immunodeficiency
Patients who are at risk of coronary artery disease, including men over the age of 40, women over the age of 50, post-menopausal women, as well as those with other risk factors, such as diabetes, hypertension, high cholesterol, smoking and heredity.
What are the Symptoms of Heart Valve Regurgitation?
Heart murmur (unusual sound)
Symptoms ranging from fatigue and becoming easily tired to shortness of breath (dyspnea)
Fluid retention in the lungs, difficulty lying down
Heart palpitations or chest pain
Swollen feet or ankles
How is Heart Valve Regurgitation Diagnosed?
Your doctor will perform a physical examination that includes listening to your heart with a stethoscope as well as an x-ray to view your cardiac silhouette and to check for fluid retention in the lungs. After that, a test called an echocardiogram will be conducted to look at the structure of the heart and heart valves in order to assess the type of heart valve abnormality and leakage. This can also help to gauge the severity of the disease and how much or little the valve is leaking as well as to look for indications for further treatment.
The degrees, or levels, of heart valve regurgitation range from mild to moderate to severe. In cases of moderate regurgitation with manifest symptoms or severe regurgitation, further treatment must be considered, such as surgery or other treatment methods.
Treatment Methods
Treatment plans must include treatment of both the clinical symptoms and treatment of the disease itself directly, using medication to control the symptoms and additional complications. Regular, periodic monitoring of the symptoms and the severity of the heart valve regurgitation must be carried out. If the leakage is severe or the symptoms cannot be controlled with medication, the following treatment methods can be used:
Surgery remains the standard treatment for heart valve regurgitation in cases where there are indications present. There are 2 main types of heart valve regurgitation surgery—heart valve replacement surgery and heart valve repair surgery. Currently, heart valve repair surgery is being used more and more frequently (in cases of mitral heart valve regurgitation).
Treatment using new technology known as transcatheter aortic valve implantation in cases where the aortic valve is damaged, or transcatheter mitral valve repair in cases of mitral valve damage. With this method, patients can be treated without surgery—leakage will be reduced, but the patient will not be completely cured. Because of this, it is often used in high-surgical-risk patients and must be considered on a case-by-case basis.
Prevention of Heart Valve Regurgitation
In cases of throat or respiratory tract infections that do not seem to improve, patients should seek medical advice and checkups to determine whether the infection has entered the bloodstream or not. Alternately, if the infection brings about other symptoms that are unrelated to the affected system, for example, if the patient is abnormally tired or experiences heart palpitations or chest pains, etc., the patient should seek out additional screening and tests to assess whether there is leakage in the heart valves or not.
Symptoms of heart valve regurgitation are usually gradual and progress slowly. Therefore, if you begin to experience any of the symptoms of heart palpitations, chest pains, abnormal fatigue, swollen feet, etc., or if you have any of the conditions in the at-risk group, such as diabetes or hypertension, you should take extra care to see a doctor for an annual physical examination. Exercise, take good care of yourself and eat foods that will be beneficial to your body in order to reduce any possible risk of developing the condition; remain healthy and have the best quality of life possible.
Complete a risk assessment for genetic conditions at: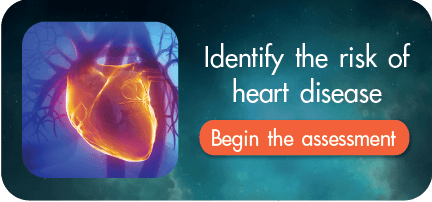 Reference Heart
---
Related content
Heart strength assessments to prevent sudden loss of life, either for yourself or your loved ones.
Recommended Doctor
---