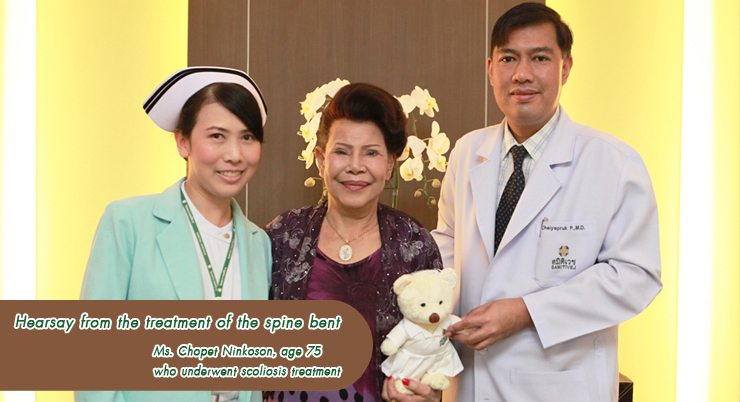 I'd had back pain for a long time which also spread down to my legs. I was scared but I decided to go see the doctor. The examination showed that I had scoliosis and surgery was required.
The surgery was not as scary as I thought and after that I had no pain or complications. All the symptoms have completely cleared up. I can now perform my favorite activities.
Thank you to the doctors and nurses for giving me advice about my concerns and providing treatment after the surgery.
⎯ Ms. Chopet Ninkoson, who underwent scoliosis treatment at age 75