HIGHLIGHTS:
Our skin begins to sag noticeably once we reach our 40s, with drooping cheeks and bags under the eyes becoming more visible.
The deterioration in the outer layer of the skin is a result of age-related damage to the dermis and subcutaneous layers, as well as to the muscle and skeletal system underneath the skin. Treatment, therefore, requires solutions aimed at each of these layers to ensure the most effective results.
Current technologies are able to provide solutions for each layer of skin affected, so selecting which equipment or method to use for treatment depends on the individual's needs. Consulting a specialist dermatologist with experience in the field will ensure that your skin has the best chance of returning to its former glory.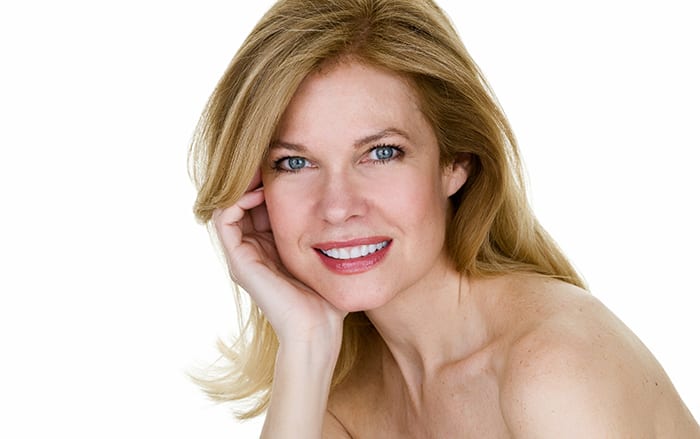 If the earth did not possess its own gravity, the sagging of the skin on our faces, cheeks and chests that increases with age would not be something to worry about. Our skin begins to sag noticeably as we reach the age of 40 due to changes affecting the dermis and subcutaneous layers of our facial skin, as well as the muscle and skeletal system beneath it, with the layer referred to as the SMAS layer also playing a crucial part. (This is usually the layer which surgeons focus on lifting during procedures but this may lead to unnatural looking results for some. One of the reasons for this is that the same issues affecting the other layers remain unresolved.)
There is currently a huge range of technologies designed to firm up skin. Selecting the most appropriate device or method, therefore, depends on the individual needs of the patient.
Issues affecting the dermis layer
When tasked with firming up this layer of the skin, medical staff may consider laser treatments to help reduce the sagging that results from a decrease in collagen levels or age-related deterioration. Such treatments include Collagen laser, long pulse Nd:YAG and Bipolar laser
For cases in which a patient lacks facial definition, Botulinum toxin injections are able to tighten up the skin and restore definition to the affected area.
In patients whose faces are not full, appearing undernourished and sagging, there are a number of skin nourishing substances available, as well as Vital injector filler injections, a technology aimed at lifting the epidermis layer of skin. In addition to firming up the facial skin, such treatment can also help revitalize and moisturize the skin, leaving it looking younger and healthier than before.
Problems associated with the subcutaneous layer
As we age, some subcutaneous sections of skin disappear, leaving behind sagging cheeks and bags under the eyes, while other sections, such as the skin located under the chin, are susceptible to movement, resulting in undefined facial structure. Injections of hyaluronic acid or other types of fillers can help to lift and revitalize the affected subcutaneous layers of skin.
Pneulift treatment is an option available to those women who may be afraid of needles. This is a technology that utilizes the power of compressed air to introduce filler as tiny particles into the skin, helping to produce the much sought after V-shape. This method can also provide a solution for pock marks.
Problems associated with the SMAS layer
The SMAS (Superficial Musculo-Apeneurotic System) layer is the level responsible for lifting and tightening the facial skin. The SMAS layer of the skin is both sticky and spongy (this being the layer surgeons focus on when carrying out facelift surgery). The following technologies are available for those wishing for clear results in terms of lifting any sagginess affecting this layer of skin:
Ulthera: High-intensity soundwave technology (or ultrasound waves) is capable of penetrating into the SMAS layer, causing the muscles to contract and tighten, resulting in firmer facial skin. This form of treatment is hugely popular internationally, and its results last for at least a year. Although now another treatment is available that uses the same technology, but is less painful called UltraLift (High Intensity Focus Ultrasound), however the results of this treatment is not as effective, nor as long-lasting.
Thermage: This form of monopolar radio wave technology has been as popular as Ulthera in terms of treating sagging facial skin. However, Thermage treatment does not penetrate to the SMAS layer, only reaching into the fatty layer above, meaning that it is only capable of breaking down some sections of the fat located there. Such a treatment is suited to those requiring some lift alongside fat reduction in order to achieve a V-shaped face. For those with lower cheekbones and wider jaws, however, Thermage may not be appropriate.
Issues associated with bone structure
The aging process also leads to changes affecting our bone structure. Lifting techniques for this layer usually involves filler injections in order to supplement or modify the existing bone structure of the patient's face.
In addition to providing care for our faces at the external level by utilizing the aforementioned medical techniques, taking care of ourselves internally is equally as important if we want to age gracefully and healthily

---
Remarks :
Conditions apply in accordance to hospital.
The hospital reserves the right to change any of the terms and conditions without prior notice.
These prices are applicable at Samitivej Sukhumvit Hospital only.
Now through August 31, 2019 Service can be received until September 30, 2019.
Promotions are available to Thai nationals and foreigners residing in Thailand only.
---
Related content
Recommended Doctor
---