Vaccine Fast Track – Samitivej Sukhumvit
Valid: April 21, 2020 - December 31, 2020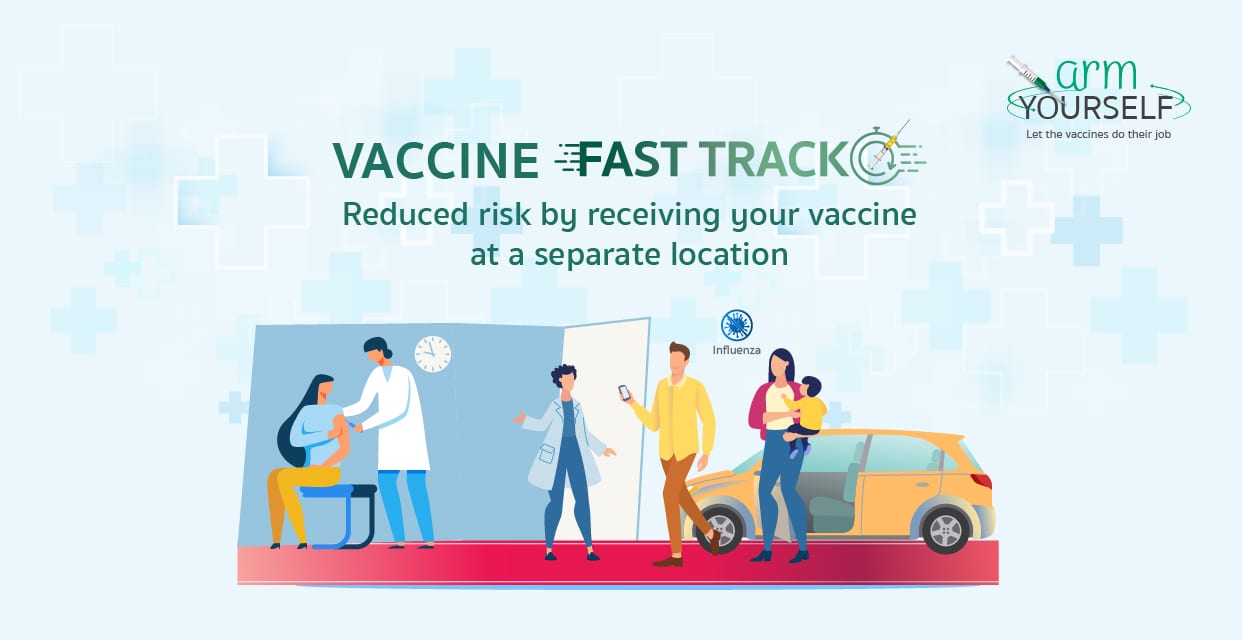 Reduced risk by receiving your vaccine at a separate location
Receive coupon for one free doctor consultation through Samitivej Virtual Hospital when purchasing a vaccine through the Vaccine Fast Track Program.
Vaccine Program

Promotion Price (THB)
From (THB)
Influenza Vaccine (for children age 10-15 or adult)
990 – first recipient
1,490
900 – each additional adult recipient
Remarks:
Price includes doctor's fees and hospital service fees
This program is not applicable for children younger than 10 years old or pregnant women, and does not cover travel vaccines.
Available through December 31, 2020
Steps to receive the service
To schedule an appointment please contact the Vaccine Center, Samitivej Sukhumvit Hospital at 02-022-2222.
On the date of your appointment, you can park at Japanese Hospital by Samitivej and inform the staff of your appointment. The staff will take you to the service point to receive your vaccine.
For more vaccine programs for you and your family