Transcranial Magnetic Stimulation Treatment
Valid: July 26, 2019 - December 31, 2019
Magnetic Field Therapy  for Chronic Pains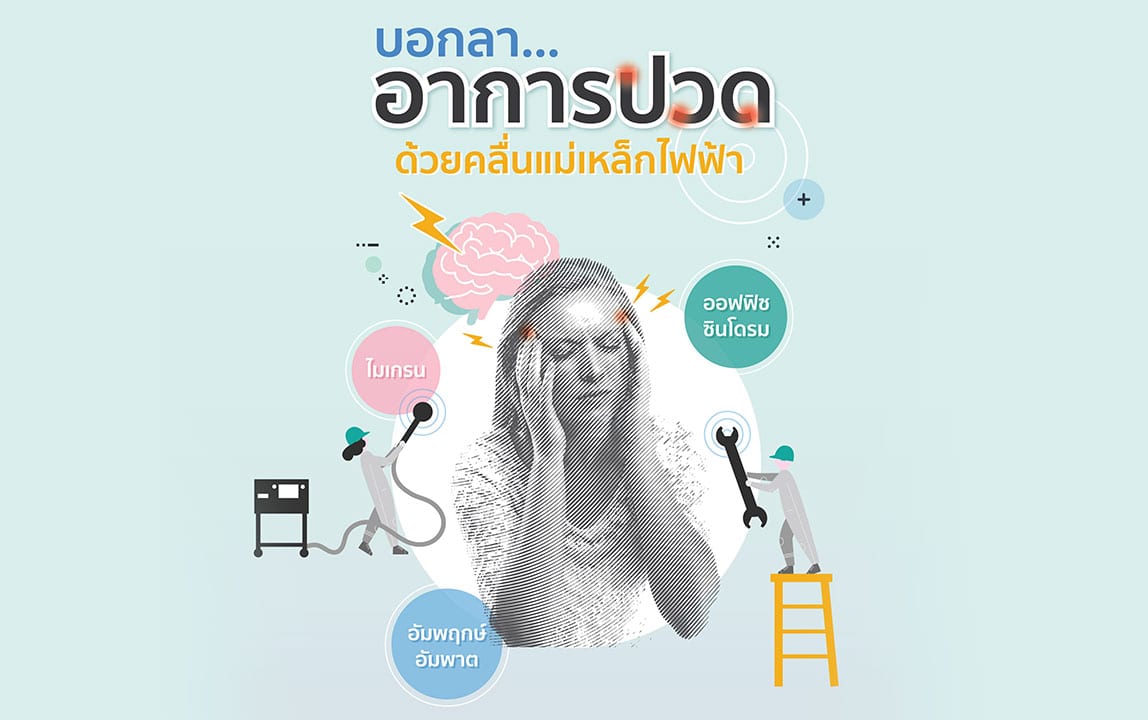 Transcranial magnetic stimulation (TMS) is a form of magnetic field therapy. TMS uses magnetic waves to stimulate or halt certain brain functions. This is a non-surgical procedure with minimal side effects. TMS is a U.S. Food and Drug Administration (FDA)-approved treatment.
Benefits of TMS Treatment
Reduction and prevention of migraines
Reduction of chronic headaches (office syndrome)
Post-stroke rehabilitation (paralysis)
Increased response to depression treatments by reducing the disorder's symptoms by 50% and curing 40% of the symptoms
TMS treatment is most effective when used alongside other forms of treatment, such as targeted medication and continuous physiotherapy.
| | | |
| --- | --- | --- |
| TMS Treatment Program | One-time program | 5,200 THB |
| | Five-time program | 22,500 THB |
| | 10-time program | 42,500 THB |
Valid until December 31, 2019
Remarks
      The number of treatments suited for the patient is at the doctor's discretion.
      Prices are applicable to outpatients only.
      Prices include doctor's fees and exclude outpatient service fees.
For more information please contact Internal Medicine Clinic, Counter 4, Building 1, Samitivej Sukhumvit Hospital or info@samitivej.co.th.