Surgery Packages and Cosmetic Surgery Packages
Valid: June 1, 2019 - June 30, 2019
Celebrating 40th Anniversary
June 1-30, 2019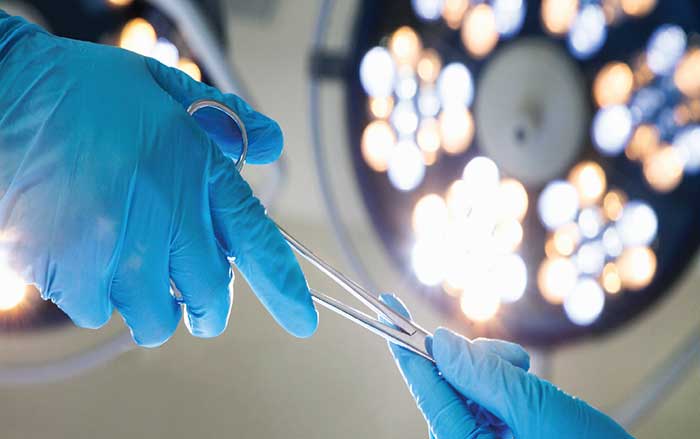 Surgery Programs
| | | |
| --- | --- | --- |
| Packages | From (THB) | Price |
| Laparoscopic Cholecystectomy | 230,000 | 216,000.- |
| Unilateral Laparoscopic Herniorrhaphy | 235,000 | 220,500.- |
| Endoscopic Thyroidectomy (through oral or axillary area) | 340,000 | 318,000.- |
For more information or to make appointment, please contact Surgery Clinic, 1st Floor, Building 1, or info@samitivej.co.th
| | | |
| --- | --- | --- |
| Programs | From (THB) | Price |
| Laparoscopic Bypass Gastrectomy | 760,000 | 716,500.- |
| Laparoscopic Sleeve Gastrectomy | 450,000 | 422,900.- |
For more information or to make appointment, please contact Liver and Digestive Institute, 1st Floor, Building 5, Japanese Hospital by Samitivej or info@samitivej.co.th
| | | |
| --- | --- | --- |
| Programs | From (THB) | Price |
| Total Knee Replacement (Exclude Prosthesis) | 305,000 | 295,000.- |
| Total Hip Replacement (Exclude Prosthesis) | 305,000 | 295,000.- |
| Shoulder Arthroscopy with Acromioplasty | 238,000 | 225,000.- |
| Arthroscopic Meniscus Repair | 235,000 | 225,000.- |
| Knee Arthroscopy with ACL Reconstruction | 265,000 | 250,000.- |
| Knee Arthroscopy with Meniscal Repair and ACL Reconstruction | 305,000 | 286,000.- |
For more information or to make appointment, please contact Sports & Orthopedic Center, 1st Floor, Building 1, or info@samitivej.co.th
| | | |
| --- | --- | --- |
| Programs | From (THB) | Price |
| Laparoscopy-Assisted Vaginal Hysterectomy | 225,000 | 210,500.- |
| Laparoscopic Myomectomy | 224,000 | 210,000.- |
| Laparoscopic Ovarian Cystectomy | 170,500 | 158,000.- |
| TAH & BSO / Cystectomy / Myomectomy | 179,900 | 169,000.- |
For more information or to make appointment, please contact Women's Health Center, 1st Floor, Building 2, or info@samitivej.co.th
Beauty Programs
| | | |
| --- | --- | --- |
| Programs | From (THB) | Price |
| Upper or Lower Blepharoplasty (eyelids) | 43,000 | 39,000.- |
| Tummy Tuck with VASER Liposuction Upper Abdomen (3 nights, includes 1 set of compression garments) | 219,000-249,000.- | 190,000.-* |
| Vaser Liposuction – Tummy and Waist (1 night, includes 1 set of compression garments) | 205,000 – 222,000.- | 165,000.-* |
| Full Facelift (2 nights) | 259,000.- | 239,000.- |
| Midface and Neck Lift (1 night) | 205,000.- | 190,000.- |
หมายเหตุ
*The price is for patients weighing less than 80 kilograms. A 10% increase will be applied to the promotional price for patients weighing more than 80 kilograms.
All prices exclude medical expenses associated with a patient's underlying health conditions and and only applicable with doctors who join the campaign..
A medical checkup by a specialist is required when the patient is over 50 years of age or has any underlying health conditions. The specialist fee is not included in the package.
The promotions are not available for patients with hepatitis B, C and HIV.
---
Remark:
Conditions apply in accordance to hospital policies.
The hospital reserves the right to change any terms and conditions without prior notice.
These prices are applicable at Samitivej Sukhumvit Hospital.
Valid from now through June 30, 2019.
Promotions are available to Thai nationals and foreigners residing in Thailand only.