Anitoxidant&Micronutrient Profile
Valid: January 1, 2019 - December 31, 2019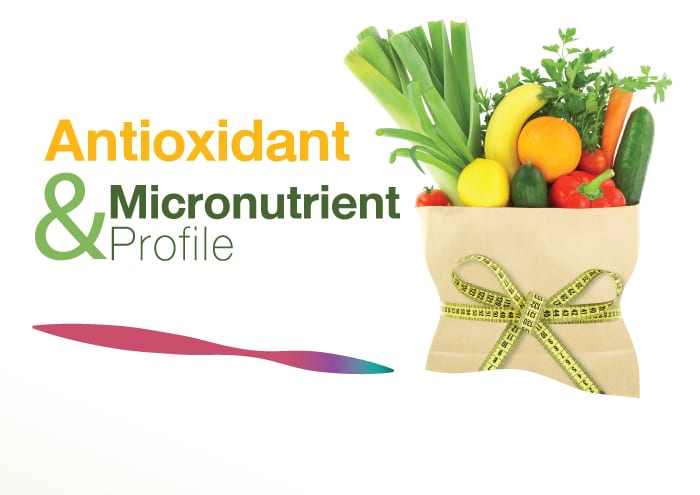 ---
Micronutrient Profile & Antioxidant
---
Vitamin A) 
Gramma-Tocopherol 
Vitamin E 
Lycopene 

αlpha Carotene

βeta-Carotene

Coenzyme Q10

Vitamin C

Lutein+Zeaxanthin

Beta-Cryptoxanthin

Chormium)

Copper

Selenium

 

Zinc

Magnesium

Vitamin B12

Folate

Ferritin

Total vitamin D(25-OH Vitamin D2/D3)
 Package price  14,840 Baht
---
Antioxidant  8 types
---
Vitamin A)

Gramma-Tocopherol

Vitamin E

Lycopene)

αlpha-Carotene)

βeta-Carotene)

Coenzyme Q10

Vitamin C
Package price 6,000  Baht
---

---
1. Antioxidant Formula
For the new generation Add freshness to the body to fight pollution every day.
Ingredient :Apple extract, Rosemary extract, Saberry extract, Olive extract, Vitamin E, Vitamin C
Special price  1,900 Baht
---
2.UC-Me (Type 2 collagen)
Stimulate the production of collagen to repair worn bones around the joints, reduce joint pain and increase hyaluronic acid levels. Which is the main component of the fluid in joint.
Special price  990 Baht
---
3.VIELA(Black currant)
Reduce dry eye symptoms Helps to slow down the degeneration of the eyes and retina Reduce the risk of cataracts. Helps improve blood circulation in the eyes
Special price  990 Baht
---
4.UVP(Pineapple Ceramide)
The extract from ceramide helps to protect the skin from water loss, brightens skin, radiant skin.
Special price  990 Baht
---
Remark:
Prices include doctor's fee and outpatient service fees.
Use Service at Samitivej chonburi only
For more information or to make an appointment, please contact Wellness Center Tel. 033-038-871  or E-mail: Infosch@samitivej.co.th