Fit for Life Check Up
Valid: November 23, 2017 - December 31, 2018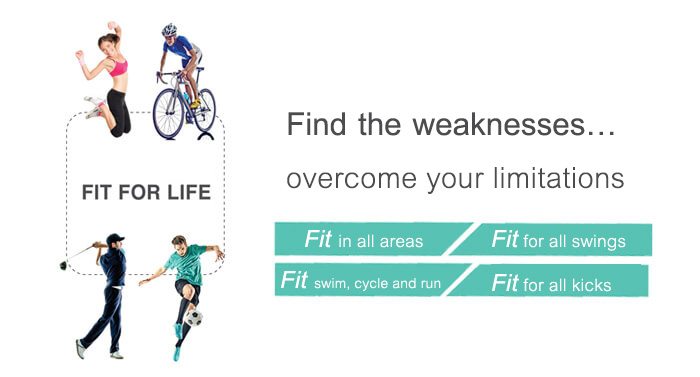 Find the weaknesses…
overcome your limitations
Program
Price (Baht)
Fit in all areas (click for details)
Health checkup for all age ranges. Have your fitness measured in the same way as an athlete using the VO2Max.
17,900 Baht
Fit to swim, cycle and run (click for details)
Health checkup for all age ranges. Measure the fitness of the muscles you use for your swing. Reduce pain and improve your efficiency, like a pro golfer.
22,900 Baht
Fit for Life Triathlon Program (click for details)
Health checkup for all age ranges. Have your fitness measured in the same way as a pro triathlete and make improvements using sports science.
18,900 Baht
Fit for Life Football Program (click for details)
Health checkup for all age ranges. Measure the fitness of the muscles you use for playing football so you can have confidence in every kick.
27,000 Baht
Buy additional programs with discounts of up to 47%.
Running Analysis Program

2,000 Baht (from 2,500)

Exercise course with a specialist to adjust your workout to suit your health (10 hours)

13,200 Baht (from 14,000)

Program Laser Pico Rejuvenation is the latest innovation to reduce wrinkles and freckles (1 session)

7,900 Baht (from 15,000)

Oxy Life skin care program for glowing skin (1 time)

1,390 Baht (from 2,000)

Body Fat and Muscle Inbody Checkup

1,000 Baht (from 1,400)
*This price valid from June 15 to December 31, 2018.
Promotions are available to Thai nationals and foreigners residing in Thailand only.
Remark:
Doctor's fee included but outpatient service fee is not included. Services are available at Samitivej Sukhumvit Hospital only.
---
For further information, please contact Life Center 020-222-750