Delivery Program 2020 – Samitivej Sukhumvit
Valid: January 1, 2020 - April 30, 2020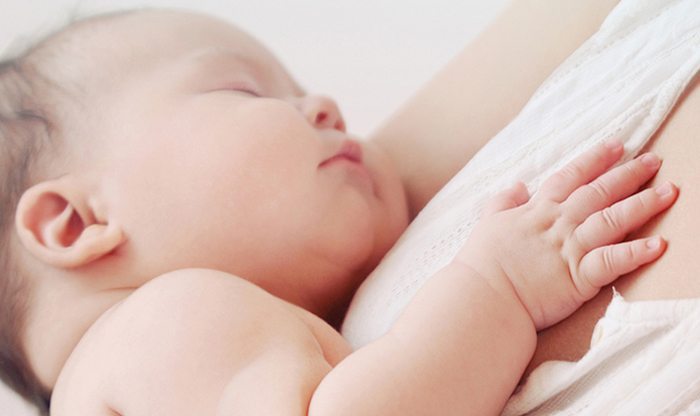 Whether a first time mom or more experienced, Samitivej offers you the flexibility that best match your needs
Today – April 30, 2020
Platinum Package
Natural Childbirth (3 days)
89,900.-
Cesarean Section (4 days)
119,000.-
Natural Childbirth
This program includes the following:
Platinum
Superior room for mother and inpatient service fee
3 days (72 hours)
Special food menu and snacks for mothers
✓
Operating room charges, operating room nurse fee and operation fee
✓
Drugs and medications required for Cesarean Section
✓
Anaesthesia Charges, medical gas used for anaesthesia
✓
Gynecologist / Neonatologist
✓
Infant's room and nurse's fees
✓
Fees for Lactation Nurse
✓

Laboratory tests and procedures which are required for mothers and infants

For mothers: Complete Blood Count (CBC)
✓
For infants: Blood Group (ABO Grouping, Rh Typing)
✓
For infants: Newborn screening test for brain function abnormalities (PKU)
✓
For infants: Thyroid Functioning Test (TSH)
✓
For infants: Newborn hearing screening
✓
Medical tools and equipments used for monitoring the infant's heart rate in the first three hours
✓
Cesarean Section
This program includes the following:
Platinum
Superior room for mother and inpatient service fee
4 days (96 hours)
Special food menu and snacks for mothers
✓
Operating room charges, operating room nurse fee and operation fee
✓
Drugs and medications required for Cesarean Section
✓
Anaesthesia Charges, medical gas used for anaesthesia
✓
Gynecologist / Neonatologist
✓
Infant's room and nurse's fees
✓
Fees for Lactation Nurse
✓

Laboratory tests and procedures which are required for mothers and infants

For mothers: Complete Blood Count (CBC)
✓
For infants: Blood Group (ABO Grouping, Rh Typing)
✓
For infants: Newborn screening test for brain function abnormalities (PKU)
✓
For infants: Thyroid Functioning Test (TSH)
✓
For infants: Newborn hearing screening
✓
Other services and benefits for mothers and infants
Vaccination that are required for newborns (Hepatitis B and BCG 1st dose).
Vitamin K shot and eye ointment for newborns
– Infant's first photo.
Baby Security is a 24-hours tracking system technology that is used to alert attempts of a baby's physical movement out of the nursery unit or to prevent any accidental baby switching.
Remark:
The hospital will make an exception to perform Cesarean Section surgeries during 09.00P.M.-07.00A.M. upon the patient's request (in cases of auspicious delivery time).

This package can be used in conjunction with health insurance companies, but patients must contact their insurance companies or insurance representative by themselves.

This package is only valid for patients who have registered for this package prior to their delivery.

The hospital reserves the right to make changes to the prices without giving prior notice

This package cannot be used in conjunction with other promotions or discounts.

Once purchased, this package cannot be changed to another package. For instance, the Gold package cannot be changed to the Platinum package, once the patient has been admitted to the hospital

These prices are applicable at Samitivej Sukhumvit Hospital only.
Now through April 30, 2020
Promotions are available to Thai nationals and foreigners residing in Thailand only.
---
For further information, please contact

Women's Health Center Building 2, 1st Floor Tel. 0-2022-8555-6