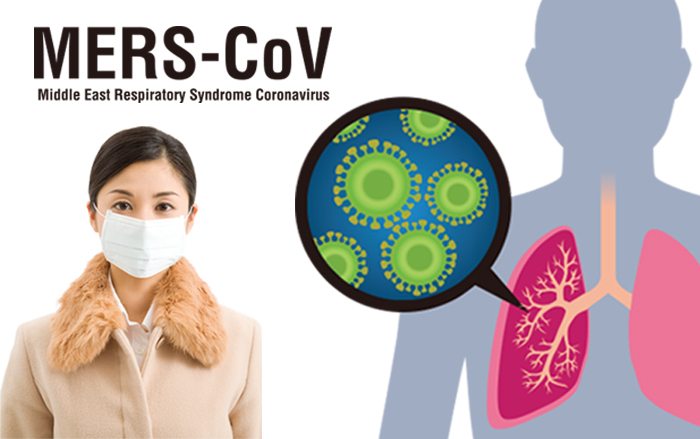 The deadly Middle East Respiratory Syndrome Coronavirus (MERS-CoV) has been spreading in Asia and some countries in Europe. The first MERS-CoV patient has already been diagnosed in Thailand. With the paranoia which surrounds this syndrome, it is important for everyone to be well-informed. Here is some information to help you understand the virus, stay safe, and get medical help if necessary.
What is MERS-CoV?
The Middle East Respiratory Syndrome Coronavirus is an illness caused by a virus called coronavirus. The illness affects the respiratory system, especially the lung tissue and airways. This new form of the virus was first discovered in Saudi Arabia in 2012 before spreading to neighboring countries such as France, Italy, Jordan, Tunisia and Qatar. The first MERS-CoV patient in Thailand was a man who had just returned from a trip to Oman. At first, almost 60-70 percent of all MERS-CoV patients had died, but the percentage has now decreased to twenty to thirty percent. However, the virus still remains highly contagious and may be dangerous, especially in large groups.
What are the symptoms?
The MERS-CoV virus takes up to 10-14 days to reveal itself. Most people suffering from MERS-CoV display these three severe symptoms:
Fever – MERS-CoV patients have fever higher than 38 degrees Celsius.
Shortness of Breath – patients have difficulty breathing and might take up to 28 breaths per minute.
Cough
When the condition becomes severe, patients can start lacking oxygen and begin suffering from Severe Acute Respiratory Distress Syndrome (ARDS). In some cases, patients also display gastrointestinal symptoms such as diarrhea, vomiting and nausea. There are also patients who experience kidney failure.
Am I at risk?
There are many factors which can put a person at risk for MERS-CoV. If you fall into any of these categories, make sure you see a doctor immediately:
Recent traveler to the Arabian Peninsula – most MERS-CoV patients start developing symptoms fourteen days after returning from a country in the Middle East or from a country that has had severe cases of MERS-CoV.
Close contact with a traveler, especially those from the Arabian Peninsula or from a country that has had severe cases of MERS-CoV.
Close contact with a confirmed MERS-CoV patient or a suspected MERS-CoV patient
Recent visitors to farms, zoos, barns or other places where there are animals – in past cases, the MERS-CoV virus has been discovered in camels and in people who had contact with camels.
Consumer of under-cooked or raw animal products
History of chronic diseases • Weak immune system
Pneumonia patients who have traveled to an at-risk country or been in close contact with MERS-CoV patients or suspected MERS-CoV patients
Patients of Severe Acute Respiratory Distress Syndrome (ARDS)
Patients with other respiratory illnesses or infections
What precautions can I take?
There is currently no vaccine for MERS-CoV. Therefore, it is important for everyone to take these following precautions:
Wash your hands regularly and thoroughly with water and soap. Alcohol-based hand sanitizer can also help
When you cough or sneeze, cover your mouth and a nose with a tissue. Throw the tissue away after using it.
Avoid going to farms, zoos or places where there are animals
Do not eat raw or uncooked animal products
Avoid touching your face, nose, or mouth with dirty hands
Avoid personal contact (kissing, hugging etc.) and sharing personal items such as dishes, glasses and eating utensils
Clean and disinfect high-touch surfaces like doorknobs, counters and table tops
Wear a surgical mask when you leave the house or when you are in a crowd
Wear gloves when you are handling soiled items and immediately wash your hands afterward
Go see a doctor immediately if you are nervous or displaying symptoms. You can even go just to get checked up.
Recommended Doctor
---