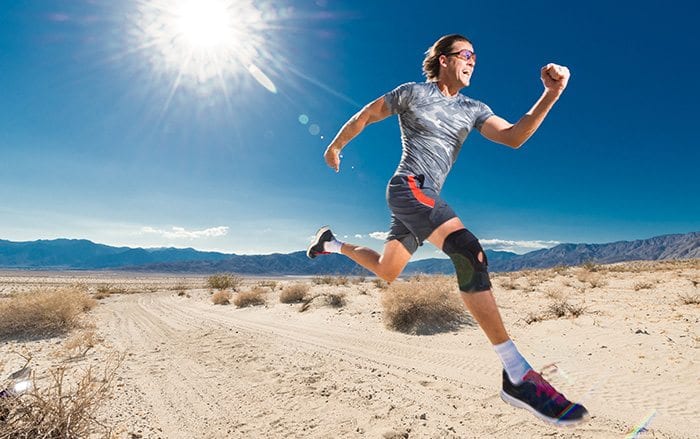 The anterior cruciate ligament is one of the most commonly injured knee ligaments. However, many people may not be familiar with the anterior cruciate ligament. The anterior cruciate ligament (ACL) runs diagonally in the middle of the knee and crosses from the underside of the thigh bone to the top of the tibia. The function of the ACL is to control movement of knee and tibia in various degrees of flexion. The ACL can be injured easily. In the case of a torn ACL, patients will have sudden knee pain, swelling, trouble walking, inability to bear weight, without experiencing pain, and pain may be severe around or under the kneecap and may worsen when walking up and down stairs.
The symptoms and pain can be treated and patients can walk normally again. The most important thing is to have the treatment. In the case of a severely torn ACL, the doctor may perform arthroscopic surgery, a form of minimally invasive surgery (MIS). Currently, MIS is a standard approach for the treatment of many conditions, including ACL tears. This surgical technique results in less pain, while producing good results and requiring easier post-operative care and physical therapy. Arthroscopy enables the surgeon to view inside the knee joint clearly, thus simplifying the surgical procedure and enhancing its precision. Moreover, this technique enables the surgeon to correct other problems that may be associated with the ACL tear, such as a meniscus tear and articular fractures. One of the great advantages of this technique is that it facilitates the needs of today's busy patients. Due to people's busy lifestyles, having to stay in the hospital for an extended period can have a major impact on their work and life. Treating an ACL tear with arthroscopic surgery solves this problem because patients only need to stay in hospital for one to two nights. After they leave the hospital, they will complete their recovery by wearing an adjustable knee brace for a short period of time and performing regular physical therapy, which can be done on their own.
With the medical developments and procedures available today, ACL surgery does not have to be a big deal. Arthroscopic surgery is the latest treatment option in a new era. This advanced technique has provided good treatment results. Moreover, arthroscopy has made surgery easier for doctors as well as for the patients. If you follow your doctor's advice, you can return to playing sports within six to nine months. However, despite the advances in treatments in this new era, it is best to avoid having an accident in the first place. Exercise appropriately without overdoing it; know your limitations. Exercise caution when walking or driving; it is best to avoid injuries. Vigilance will help keep you safe.
| | |
| --- | --- |
| | Minimally Invasive Surgery (MIS) – New standard of care for surgical procedures |
Packages & Promotions
Recommended Doctor
---