Laparoscopic Colectomy
A colectomy is the medical term used to describe the procedure of removing either a part of, or the entire colon. Most commonly used to treat colon cancer, the procedure can also be used to prevent and treat other diseases of the colon. As with most diseases, early identification and treatment of colon cancer means that it is likely only minor surgery is required. In this case, only a small section of the colon may need to be removed. However, cancers that have already progressed to latter stages may result in a larger section of the colon having to be removed.
Traditionally, the treatment for colon cancer has required an invasive abdominal incision of 8 to 12 inches long, requiring the patient to spend up to 2 weeks in hospital due to severe post-operative pain followed by an extended recovery period before they can resume their regular activities. In contrast, a laparoscopic colectomy is a minimally invasive procedure that results in reduced post-operative pain and a faster recovery time. In general, laparoscopic patients can return to their normal routine, including work, within just 1-2 weeks.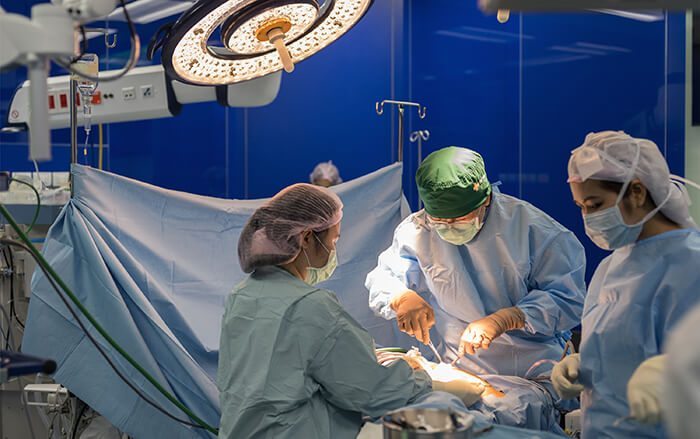 As a minimally invasive procedure, a laparoscopic colectomy is performed under general anesthesia and generally only requires about 3-5 small incisions in total. Following the incisions, surgeons will then inflate the abdomen with carbon dioxide before inserting a compact 3D telescope. The use of the telescope is an invaluable tool for Samitivej's surgical team as it allows them to clearly see the inside of the abdomen on a 4K monitor. This state-of-the-art technology not only provides enhanced visualization, but it also allows for greater depth perception. With patient wellbeing our top priority, our surgical team now has the ability to maximize the precision of the procedure and improve patient safety. Please click here to explore Samitivej's ultramodern surgical suites, fully equipped with 4K-3D technology.
Before Surgery
Prior to surgery, all patients are required to undergo a thorough physical examination to check for any underlying medical conditions that may affect their procedure. If additional testing is required such as x-rays or blood tests, Samitivej staff will be on hand to assist. All patients are also required to disclose any current medications that they are taking as these may thin the blood and may possibly need to be temporarily ceased prior to surgery.
The day immediately prior to surgery, patients need to undergo a relatively simple procedure known as bowel preparation. The purpose of this is to clean all stool from the colon and to ensure it is ready for surgery. As with the rest of the procedure, a designated doctor or nurse will be on hand to provide guidance and further instructions. Finally, all patients will also be directed not to eat or drink anything after midnight on the evening prior to surgery.
Post Surgery
As a laparoscopic colectomy is performed under general anesthesia, patients will be unconscious for the duration of the procedure. After regaining consciousness, mild discomfort will be experienced due to the tubing required to remove stomach secretions and urine from the bladder. These tubes will remain connected to the patient until stomach and bowel functions return to normal. This normally takes a few days. Directly following surgery, patients will be unable to consume any food or drink. However, as each day progresses, the patient's ability to eat will return and their diet will be altered accordingly.
Post-operative follow-up and patient care is extremely important to avoid any complications arising. We advise all patients to make an appointment with their surgeon approximately two weeks after their discharge from hospital. This consultation provides an opportunity to identify any further support that is required. It also provides a chance for patients to receive formal clearance to return to work and to other daily activities such as driving or operating machinery.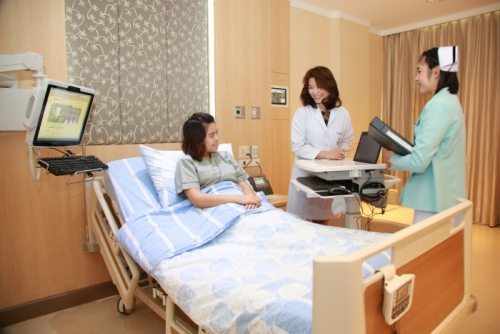 Introducing Samitivej's Intelligent Ward where we offer our new efficient medical communication system. Samitivej is leading the way in the use of technology for patient safety, comfort and care. To learn more click here.
Recommended Doctor
---