HIGHLIGHTS:
A tightness in the chest combined with shooting pains in the jaw, shoulders and top of the arms – especially on the left-hand side of the body – are all symptoms related to exerting power and exercising that may be linked to a myocardial ischemia.
If you experience pain and tightness in the chest in conjunction with palpitations, breathlessness, legs swelling or feeling faint, you should stop exercising immediately.
Undergoing an exercise stress test (EST) can serve as an initial screening process for ischemic heart disease.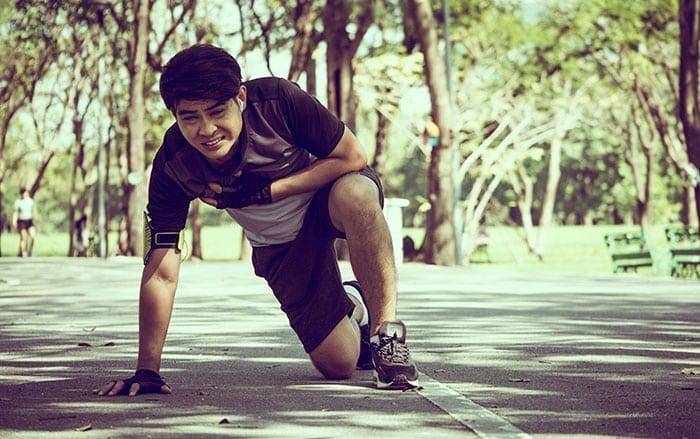 Do You Feel Breathless When You Exercise or Are You Suffering From Ischemic Heart Disease?
If someone exercises regularly, but suddenly experiences extreme fatigue, breathlessness and a pain in the left side of the chest, it could be the body's warning of an impending myocardial ischemia.
What type of chest tightness is associated with a myocardial ischemia?
Myocardial ischemias tend to occur suddenly without warning. Patients may have a completely normal day. Once they start exercising that same evening they may experience a tightness in the chest, heart palpitations, extreme fatigue, legs swelling and faintness. The tightness usually occurs in the left-hand side of the chest and can travel down the left shoulder and arm, or the pain may travel to the sternum while not reaching the naval area. These symptoms mean that you should stop exercising immediately and seek urgent medical attention. A doctor needs to check your condition and determine which assessments are required thereafter.
Warning signs of a myocardial ischemia
People who exercise regularly, as well as most athletes, will understand that feeling tired, out of breath and experiencing a tightness of the chest are completely normal occurrences when exercising strenuously or breaking a sweat. However, sometimes these symptoms could be warning signs of an impending myocardial ischemia.
Groups that should undergo screening for ischemic heart disease are as follows:
People with a family history of heart disease, or those with a relative who died suddenly and without cause.
People who are at risk of ischemic heart disease, such as diabetics, chronic kidney failure patients, those with high blood fat levels, with high blood pressure and smokers.
Professional athletes, those who regularly undertake strenuous exercise and marathon runners.
Special professions, such as pilot.
If you suspect that you are suffering from ischemic heart disease, you can come in for ischemic heart disease screening ;
An exercise stress test is an assessment that uses an echocardiogram examination to analyze cardiovascular function as the patient is running on a treadmill. The assessment examines whether or not the heart tissue is lacking blood during strenuous exercise.
An EST offers an initial assessment of the state of the patient's cardiovascular function by analyzing the changes in the heart's electromagnetic signals. This helps analyze whether the patient is suffering from arrhythmia or whether the heart experiences a lack of blood during strenuous exercise. Measurements are taken at over 80% of the patient's maximum heart rate according to their age.
While the patient is running on a treadmill, doctors will also carefully observe the patient to see if he or she is experiencing chest pain.
Preparing to take the exercise stress test
Patients should avoid having a heavy meal or drinking alcohol for around 3-4 hours prior to the test. Recommended foods that are easily digested include rice soup or rice congee.
Patients should consult their doctor regarding their regular medication and whether or not they should cease taking the medication for the duration of the examination. Medication that that may need to be temporarily discontinued includes, for example, medication for heart disease and blood pressure.
The stages involved with a stress echocardiogram are very similar to those which are undertaken when carrying out an exercise stress test. However, the difference is that this examination utilizes an echocardiogram or cardiovascular ultrasound. This technology can immediately identify any reduction in contractions produced by the heart's muscle tissue, which may signal a myocardial infarction.
The stress echocardiogram examination usually takes 30-45 minutes and has no side effects whatsoever, so patients do not need to feel anxious about undergoing such an assessment.
What should be done to prevent "ischemic heart disease"?
Positive lifestyle adjustments can help reduce risk factors. This includes eating a healthy, balanced diet that consists of proteins from fish or chicken with the skin removed. Also, try to eat food that is high in fiber, such as fruit and vegetables, while reducing your saturated fat intake from fried foods and snacks.
Another great way to reduce risk factors and improve overall health is aerobic exercise, which means any exercise that emphasizes lung and cardio function. Try to exercise in this way at least three times per week, with each session lasting no less than 30 minutes.
Quit smoking if you are a smoker.
Get plenty of rest.
Be sure to attend your annual health checkups.
Although great progress has been achieved in the field of medical technology that makes the treatment of various conditions much simpler than before, looking after your own health is still considered the most important step in preventing illnesses and diseases.
Complete a risk assessment for genetic conditions at: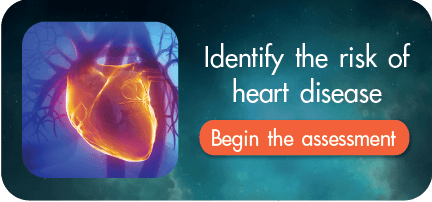 Reference Heart
---
Related contents
Heart strength assessments to prevent sudden loss of life, either for yourself or your loved ones.
Recommended Doctor
---