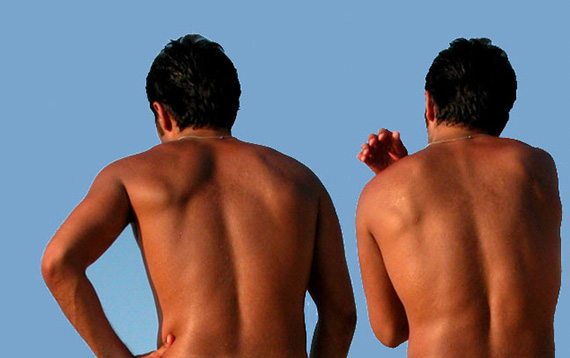 Have you ever had one of those moments where every single movement is a pain, whether it is just getting out of a chair or simply trying to sit one? That is because back pains and age are eternal soulmates, especially when that body has been through countless adventures. Dr. Prakit Tienboon gives us the low-down on how to get back your back.
Back pains are caused by many different factors and can affect people of all ages. In elderly population, it is usually due to slow, collective, natural degeneration over time. Those who choose not to exercise will have weak muscles that also lack elasticity and, therefore, cannot support the spine. Furthermore, bad pasture in daily routines such as walking, standing, sleeping or plain bodily movement, can lead to back problem in the long run. Many times, the problem is so severe that standing or bending over can be painful. If the nerves are also affected, then walking will literally be a pain and can lead to paralysis. A common sign is that when a person needs to rest repeatedly even walking a short distance. This is due to the narrowing of the spine canals. For active working people, back pains are often caused by bad sitting posture, especially in front of the computer. Over the years, they accumulate to cause chronic back pains. Another interesting note is that back problem is affecting people younger and younger than before. Teenagers or college students are also at risk, possibly due to carrying heavy bags. (Have you seen them lately? They are carrying backpacks, purses, books, laptops, etc., everywhere they go!) Believe it or not, the pain collection starts early in life. Children who play games for long periods of time will have the same problem as adults who sit at the computer all day. It is similar to doing an adult's workload on the spine from an age when the body is not fully developed to handle it. How soon the problem develops depends on the body's balance between muscles, spine structure and workload. If the muscles are not strong enough, the spine will carry the entire load. If the load is too heavy, then both the muscles and spine will not withstand the force and can be damaged easily and quickly.
Many people think that back pain is nothing serious. Just take a pain killer, a little massage and it will go away, right? Well, that is only true temporarily. If they go back to their old habits, the pain will come back. If the pain occurs frequently (even if it comes back periodically), it is best to seek medical attention to prevent it from becoming a chronic problem or develop into numbness, muscle weakness, or even paralysis.
We have demonstrated that back problem is not necessarily an old folk's problem, but rather a universal problem for all ages. Some people are lucky and get better by themselves.
It isn't so for others. Physical therapy, pain medication or even surgery cannot rid them of their suffering. If that happens to you, then you fall under the Failed Back Surgery Syndrome, a condition in which surgery cannot relieve the pain, which sometimes can become worse afterwards. Some patients may have recurrence a long time after surgery due to other causes. Such cases do not qualify as Failed Back Surgery Syndrome.
Dr. Prakit shared that "it is difficult to expect 100% success from spine surgery. Some contributing factors include correct diagnosis, experience and expertise of the medical team in performing the procedure, as well as the availability of proper medical tools. The chance of success is greater if these things are well-prepared. Another factor is the patient himself. It is important to follow medical advices strictly. If metal plates are used to hold the spine together, then the body needs time to strengthen that repair. Self-care after surgery is a very important step to recovery. Once the body heals itself, then it is considered safe."
Age is not a big issue when it comes to solving the problem. The healthiness of the body is more important. Treatment option depends on the person and physical therapy may be more effective than surgery to bring back the joy of pain-free back for some people.
Although treatment is available, prevention is crucial to our own wellbeing. Keeping our body healthy will slow down deterioration and prevent illnesses that are lurking around the corner. So don't forget to get regular health and bone check-up at least once a year.
Photo Credit: giopuo via Compfight cc
Recommended Doctor
---