HIGHLIGHTS:
In cases when an injury has been sustained through sport with swelling occurring within 1-2 hours, the injured person should seek urgent medical attention. The inflammation may be a symptom of a torn knee ligament, which may cause bleeding within the joint, or it could also be a sign of a bone fracture.
Arthroscopic surgery on the anterior cruciate ligament is currently the preferred method to treat a torn ligament, as the surgery results in minimal scarring and pain. Another advantage is that is gives doctors a clearer picture of the joint's condition than would be possible with invasive surgery.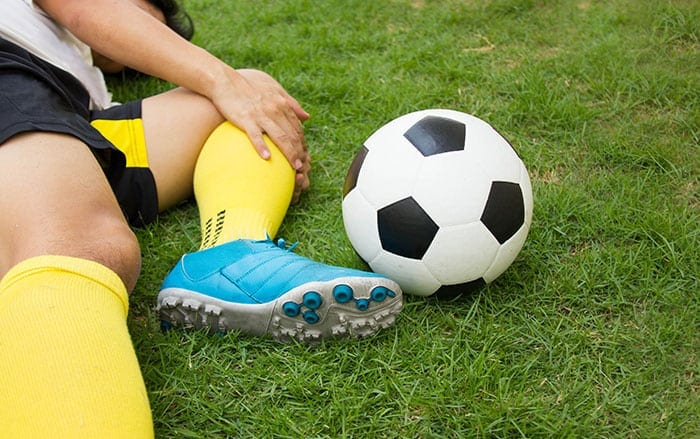 It is a sad time for any athlete when they sustain an injury which keeps them from competing in their sport. We often hear news about such people who are unable to compete due to an injury, particularly in popular sports like football. Plenty of international football players have been out injured for long periods of time due to knee injuries, which require hospital treatment or even surgery. One of the most common forms of knee injury is one that affects what we refer to as the anterior cruciate ligament (ACL).
The anterior cruciate ligament is a ligament located at the front of the knee joint. It is responsible for stabilizing the knee joint during movement. The ligament controls how much the joint can rotate and locks in place to either support the joint or to reduce instability in the knee joint.
If the anterior cruciate ligament is torn, the knee will swell up within 1-2 hours, in which case the patient should seek urgent medical attention. The ligament tear can cause bleeding in the joint, or the inflammation may be a sign of a bone fracture.
However, if an injury has occurred and the swelling takes a little longer to appear, then it probably is a muscle tissue injury. In these cases, the patient should rest for 1-2 weeks until the pain goes away. If the pain does not recede after a fortnight, then an appointment with a doctor should be made. The doctor will carry out an assessment into the cause of the injury and subsequently offer advice on the appropriate course of treatment.
There are numerous forms of treatment available for a torn anterior cruciate ligament, and not all patients will require surgery. In cases where patients have only torn a single strand of their anterior cruciate ligament, it is possible to treat the injury by making lifestyle changes that reduce the workload of the knee, with medication and physical therapy being possible alternative solutions. For some people, however, physical activities that rely on the full rotation and range of knee movement cannot be avoided, such as for professional athletes and those in other careers that require their bodies to be able to work, like police officers, anyone in the military or people who just love regular exercise. In such cases, surgery must be considered in order to avoid any further problems that could occur while working or competing. Repeated injuries in the same knee could have serious effects, ranging from meniscus fractures to joint surface fractures, both of which would require surgery in order to remedy any issues and leave the knee in an as normal a state as possible.
Currently, the most popular choice of surgical treatment for an anterior cruciate ligament injury is arthroscopic surgery. This type of surgery causes minimal pain and scarring. Additional advantages of this operation include providing doctors with a clearer picture of the joint's condition than with invasive surgery, and increased treatment efficiency. Moreover, arthroscopic surgery enables surgeons to locate the exact part of the ligament that is damaged, which means they can leave the remaining, undamaged parts of the ligament intact and avoid total ligament replacement. This is carried out by ACL augmentation, a process which helps restore the anterior cruciate ligament to its former capabilities.
That being said, surgery alone does not mean that the knee joint will be restored to its full capabilities, as some patients may expect. Patients are also required to cooperate with medical staff to train and rehabilitate the knee, so as to prevent repeat injuries.
Regularly exercising and playing sports are great for the well-being of both body and mind, but we should always be careful because accidents can happen at any time. If we do sustain an injury, medical attention should be sought, so that advice can be offered on how to treat the issue appropriately. Knee injuries that are left untreated have the potential to deteriorate steadily to a level whereby the knee cannot be relied upon and which could eventually lead to osteoarthritis.
---
Related contents
Recommended Doctor
---