HIGHLIGHTS:
Studies have found that rates of osteoarthritis are lower among runners than non-runners.
People who run more than two kilometers per day have a decreased risk of developing osteoarthritis and lower chances of requiring hip replacement.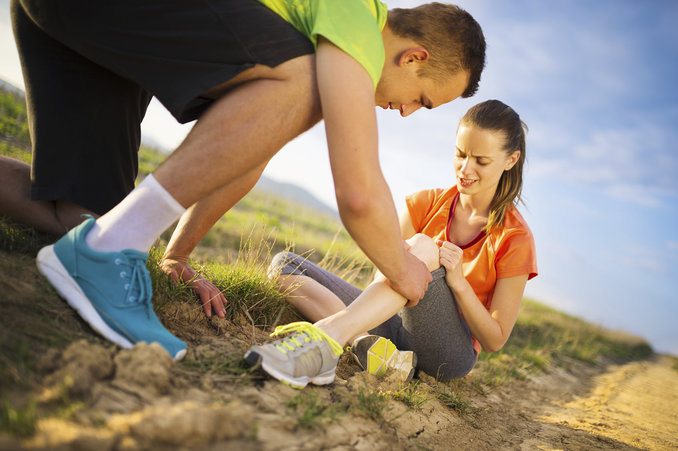 People who run regularly will probably have heard others (most likely those who have not yet begun running) talk about this subject. Moreover, there are still large numbers of people who dare not even begin running because they are afraid of the damage it could cause to their knees.
Allow me to refer to a piece of research carried out by Eliza Chakravarty from Stanford University who studied 45 runners and compared them with 53 non-runners over the course of an 18-year period. She found that runners had lower rates of osteoarthritis compared to non-runners (20% compared to 32%), and that's not a typo!
The results of this study clearly show that the risk of developing osteoarthritis is lower for runners. Another similar research project undertaken by David Felson who studied data related to 1,279 participants also found that there was no evidence suggesting that running causes osteoarthritis.
However, in 2013 a research piece was published which caused all other studies in the same field to pale in comparison. This was because a certain Paul T. Williams released a research that managed to incorporate data from 74,752 runners and compare it with data related to 14,625 people who exercised by walking.
The research found that those who ran about two kilometers per day showed a reduced risk of osteoarthritis and lower chances of requiring hip replacement surgery, while the numbers of runners who did suffer from the aforementioned health problems were also lower than the walkers.
He concluded that the cause of osteoarthritis was related to being overweight, and that due to most runners tending not to be carrying any extra weight, this meant they had fewer issues in this regard. Additionally, runners who regularly partook in other forms of exercise were found to have a higher risk of developing osteoarthritis, although the study did not specify what those other forms of exercise were.
The information above should be sufficient to safely allay any fears we may have had that running damages the knees. Namely, running is not a cause of osteoarthritis, and it can actually help protect from various illnesses.
---
Related Package
Fit For Run

Sports Enhancement Programs

---
Related content
Reference list
NCBI – Effects of running and walking on osteoarthritis and hip replacement risk. Available from: http://www.ncbi.nlm.nih.gov/pubmed/?term=Effects+of+Running+and+Walking+on+Osteoarthritis+and+Hip+Replacement+Risk.  Accessed on October 20, 2015.
NCBI – Long distance running and knee osteoarthritis: A prospective study. Available from: http://www.ncbi.nlm.nih.gov/pubmed/18550323. Accessed on October 20, 2015.
NCBI – Effects of recreational physical activities on the development of knee osteoarthritis in older adults of different weights – the Framingham Study. Available from: http://www.ncbi.nlm.nih.gov/ Accessed on October 20, 2015.
Recommended Doctor
---