HIGHLIGHTS:
Children of any age or sex can develop a hernia but for the most part, the condition tends to affect boys more than girls, as well as infants born prematurely.
Childhood hernias are particularly dangerous because when the intestines – or any other bodily organs – are displaced, they may become lodged in the limited space around the groin, leading to that organ becoming damaged due to a lack of blood flow.
The most effective form of treatment for childhood hernias is surgery carried out by expert pediatric surgeons.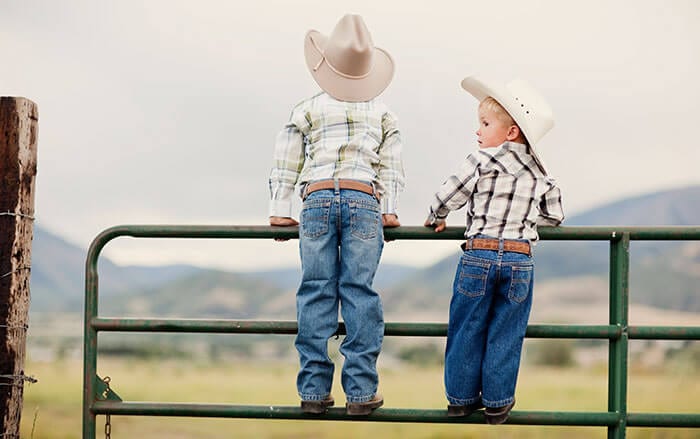 When we think of a "hernia", many of us conjure up images of men with a lump protruding out from the area around their groin, pubic region or sexual organ. However, the truth is that this condition can affect adults of any gender and, what's more surprising, is that hernias can occur in childhood, with both boys and girls at risk. Boys tend to be at a greater risk than girls, along with those who were born prematurely.
Childhood hernias refer to the intestines or any other organs within the abdominal region becoming displaced, which then puts pressure on the abdominal muscles or groin area, causing a lump to protrude outwards. The condition is especially dangerous when the displaced intestines or another organ becomes lodged in the groin area as this leads to that organ being damaged due to a lack of blood flow reaching it.
Symptoms
Childhood hernias can be identified when a lump protrudes from the area around the child's groin, pubic region or close to their sexual organ. They can be seen clearly when the child is on the toilet or crying, and it may be possible to push the lump down with the hands or when the child is asleep. In cases where the lump is close to the groin, it will not be possible to push the lump down and this will often cause the child to cry due to the pain. Some children will vomit when suffering from a hernia which indicates that the child is also suffering from an intestinal obstruction.
Treatment
Surgery is the most effective form of treatment as the procedure only requires closing the area at the front of the abdomen where the organ became displaced. The surgery is not as scary as some may imagine because it doesn't require the abdomen to be opened up, nor does it put the affected organ in any form of danger. The surgery takes approximately 30-45 minutes, and if the child responds positively, they may be allowed to return home to recover that same day. However, exceptions would need to be made for children born prematurely, children under the age of 3 months, or infants with other congenital conditions, as these groups will be required to remain under observation in hospital for another 1-2 days so the medical team can monitor them for any complications that may have risen during surgery.
Parents or guardians may feel particularly anxious about their child undergoing surgery, but if the symptoms of a hernia are ignored, it could lead to the intestines becoming stuck. Such an occurrence is extremely dangerous, making treatment more complicated with potentially fatal consequences for the child.
If parents suspect that their child may have a hernia, immediate attention from a surgeon should be sought in order to receive an accurate diagnosis and subsequent surgical treatment. All of this should be carried out at a renowned hospital which has specialist pediatric surgeons with high levels of expertise in the field.
---
Related health packages
Get Summer Get Fit 2019 – Samitivej Children's Hospital
Surgery Packages for Children (0-15 Years)
| | |
| --- | --- |
| Programs | Packages (Baht) |
| Surgery to Treat Inflamed Appendix | 110,000 – 130,000* |
| Arthroscopic Surgery to Treat Inflamed Appendix | 170,000 – 190,000* |
| Single-Side Hernia Surgery | 69,000 – 79,000* |
| Single-Side Arthroscopic Hernia Surgery | 190,000 – 240,000* |
| Double-Side Hernia Surgery | 99,000 – 109,000* |
| Double-Side Arthroscopic Hernia Surgery | 230,000 – 280,000* |
| Arthroscopic Gallstone Surgery | 190,000 – 220,000* |
Remarks:
* Prices include doctor's fee and outpatient service fee
** Prices exclude doctor's fee, medical supplies and outpatient service fee
For more information or to make appointment, please contact Samitivej Children's Hospital, 2nd Floor, Newborn and Pediatric Surgery Center, 2nd Floor, or info@samitivej.co.th
Recommended Doctor
---