HIGHLIGHTS:
During the Vegetarian Festival season, in addition to tofu, some other great sources of protein to use include kelp and other high-protein grains such as quinoa. This helps to change things up and provide some variety in your vegetarian menus.
Vegetables in the cauliflower and broccoli family are rich in anti-cancer substances. At the same time, however, many growers do use insecticides in their farming, making it important to ensure you choose reliable, healthy vegetable sources, or buy organic vegetables.
In addition to observing the religious precepts and aspects of the Vegetarian Festival, the mental disciplines of thinking, speaking and doing right can help make you a better person from the inside out.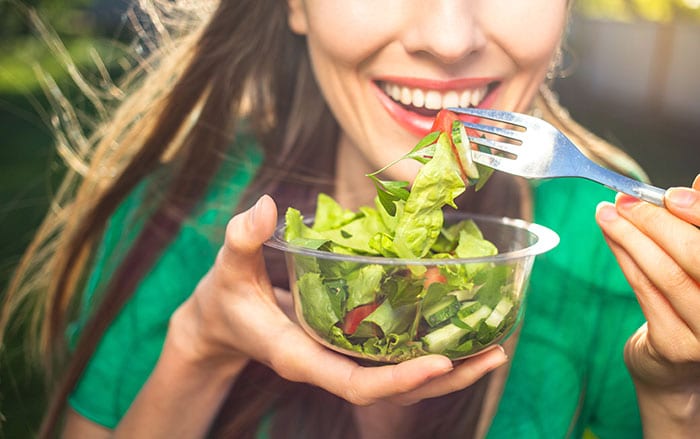 We are once again nearing the Vegetarian Festival season, and it's possible that many people are looking for something other than the usual Chinese kale, bok choy, daikon radish, mushrooms, tofu and other typical foods frequently on the menu every year, at this time.
This time around, I'd like you to try these 5 Anti-aging Foods which could help to change up the monotony of your vegetarian menu this season. They will add to the benefits for both your merit-making and your body's health.
Kelp, a type of algae we are all quite familiar with from Japanese menus and a major ingredient of miso soup, is rich in both iodine and fucoxanthin, and can help improve thyroid functions and regulate metabolism. This is important during the Vegetarian Festival season when we tend to eat a lot of starches, noodles and vermicelli, protein mixed with processed flours, and various sweets and desserts, all of which can easily cause weight gain. Kelp, therefore, is another great source of protein, vitamins and minerals which can help provide balance to your body systems during this time.
Swiss chard has wavy green leaves attached to celery-like stalks that can be either white, red or yellow. Generally, the stalks, leaves, or young, tender plants are eaten fresh and raw. Swiss chard is extremely high in vitamin K, which helps to enhance bone strength, and can contain up to 13 different types of polyphenol antioxidants, helping to reduce inflammation and inhibit oxidation. It also contains vitamin A which is great for the eyes and vitamin E to nourish the skin, outranking many other vegetables in these areas. It's definitely one to put on your "must try" list this year. Swiss chard can be difficult to find, but many households have already begun to grow it themselves as the seeds are quite widely available for purchase.
Broccoli Sprouts are one of the healthiest foods of all time, with breast and prostate cancer-fighting properties, as reported by the New York Times. Broccoli sprouts contain 10–100 times higher levels of sulforaphane compared to normal broccoli, thus helping to prevent cancer and protect against free radicals in the body.
Brussels sprouts are shaped like cabbages, but are about the size of a meatball. They are green, and taste a bit like baby kale. They are extremely high in vitamin C, helping to boost the body's immune system, and are also rich in sulforaphane, which, as mentioned above, helps to prevent cancer and protect against free radicals in the body.
Quinoa is an edible grain crop that has a long history of over 7,000 years. Native to the mountainous regions of South America, it has become very popular around the world in recent years due to its many excellent health benefits. It is rich in essential amino acids like those found in meats, as well as in quercetin, which helps to fight against free radicals, prevents inflammation, boosts immunity, and also contains dietary fiber, vitamins and other minerals essential to the body. You can cook it together with rice or prepare it separately to be mixed in salads or in a variety of other recipes.
Now that you have some of these new ideas to try out during the Vegetarian Festival season, don't forget to share some of your amazing new recipes and menus with your loved ones and family members so that they can benefit the health of everyone.
---
Related content
Recommended Doctor
---